This week has been one of those weeks - I don't know how time has passed but somehow it has. There's just six hours of work between myself and the weekend; a day spend with my sisters, Halloween and Foals. Nice.
This week's
blog hop
asks:
" What is the one bookish thing you would love to have, no matter the cost?"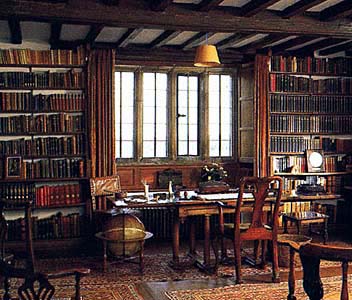 Hot! A gorgeous old worldy library, preferrably with a ladder to reach the highest books (I am quite short, after all).
In the mean time, I might have to settle for this bookcase wallpaper:
Friday is payday, and that means cake. I can't wait - even though the supermarket is outside, through the rain.
P.S Don't forget to try your chances at my giveaway! Win a copy of
Mercury Falls
! Clickety click the link and get in with a chance of winning :)