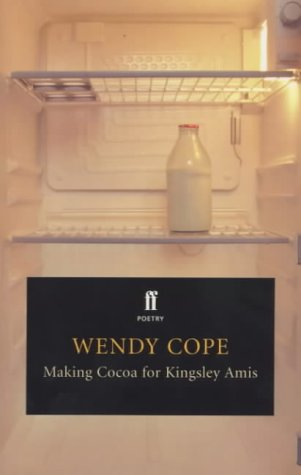 It's not often that poetry brings positive feelings to mind. There is, and with reasonably good reason, an expected standard of gloom with poetry. But in this little collection, Wendy Cope's poetry couldn't be further from the supposed truth.
Making Cocoa for Kingsley Amis
is a delight to read. Cope's poetry is witty, and sometimes just completely comedic. She's a woman who's not afraid to say how it it is in relationships with men, and she's quite hapy to disguise complicated poetic forms as being just good fun. My favourites were nursery rhymes as told by Wordsworth and Eliot - very astute, and all the more hilarious having studied these poets at university.
Making Cocoa for Kingsley Amis
is a refreshing collection of poems, and fantastic to read when the weather outside is far from amusing.
Read by a warm fire, in the peace and quiet of Moniack Mhor.