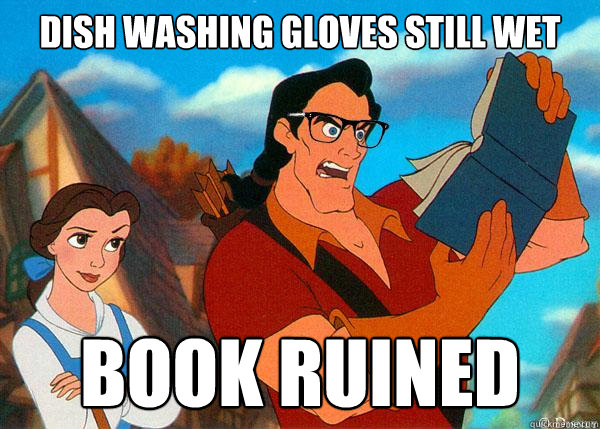 A couple of days ago I treated myself to what is probably the bibliophile's equivalent to the pocket protector. I bought a plastic book cover, the kind that you see on library books. It'll fit most of my standard sized paperback novels and, so far, it's been the best couple of quid I've spent in a long time.
It's no secret that I take good care of my books. They are beautiful things, housing some great writing, and need to be treated with respect. There's nothing worse than taking a book from your handbag and seeing the front cover bent. That is a book pretty much ruined for life. Or there's the equally horrible scenario of rain. In Scotland, typically, it rains a lot. A serious lot. And no one likes a soggy book. Trying to dry a damp paperback on a radiator isn't my favourite fun.
Hence the plastic cover. And I love it. Yesterday on my walk to work, it was raining. Hardcore. I was soaked through my wintercoat, and my feet were soaked. You know what stayed dry? My paperback copy of
Pandaemonium
. It was dry and in good shape. Not curled or damp and curling. Dry.
So the plastic cover might be geeky, and maybe a little sad. But it triumphs.